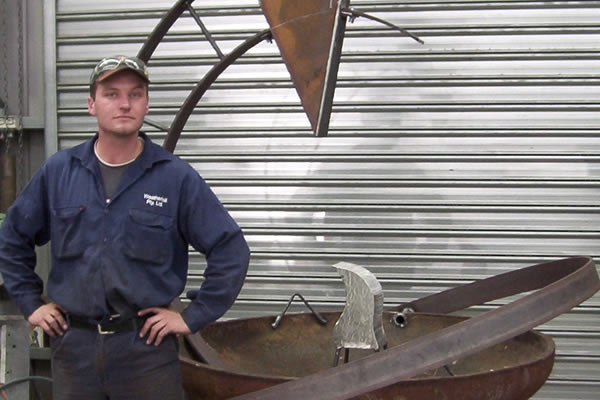 Weatherfoil commenced operation in 1979 as a sheetmetal fabricator and soon expanded to mechanical services and airconditioning contracting. Weatherfoil is now more than a mechanical services contractor or sheetmetal shop. With over 43 years experience, we've built our name in the air conditioning industry — but our range of services is much more diverse.
Whilst there are advantages being located in a beautiful island community the market is small and diversification has played a key role in Weatherfoil's growth. Operating from modern facilities with a supurb outlook Weatherfoil has acquired expertise in many specialised areas including industrial and process ventilation, gas installation, architectural metalwork, food & catering grade stainless steel fabrication, all types of jobbing and aluminium fabrication, public art fabrication as well as our traditional airconditioning and sheetmetal activities.
Our capabilities and imagination go beyond traditional contracting and manufacturing. We specialise in finding solutions and applying skills to specific tasks — if required, right from the design stage through to manufacture, installation and commissioning.
If it's sheetmetal we can make it. And we don't just mean ductwork or airconditioning components — in the area of prototype fabrication, we can take a freehand conceptual sketch and turn it into a finished product.
Weatherfoil can demonstrate a strong commitment to quality and the process of continuous improvement, our reputation has been built on integrity and customer satisfaction.