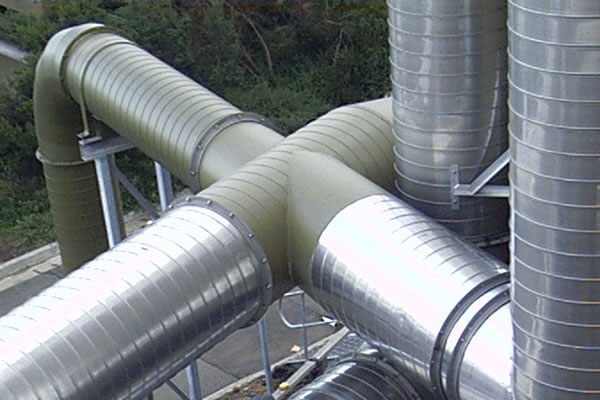 Our equipment allows us to manufacture square or rectangular shaped ducting in almost any size. We also manufacture spiral ducting up to 1524mm diameter and can change round into oval section within the size range permited by the circular primary duct.
In our drafting office we employ the latest CAD software to produce drawings that utilise BIMs technology and our drawings are BIMs compatible. Ducting is made directly from these drawings with cutting files for fittings downloaded directly to a CNC plasma profiling machine. Straight duct and feed for the profiler is scheduled for cutting from a 1500mm wide coil line handling all gauges of material up to 1.6mm.
In most instances we use 35mm TDF flanging as standard for circumferential jointing but 25mm is available if space restrictions apply. All ducting is constructed to AS4254 or any other standard required.